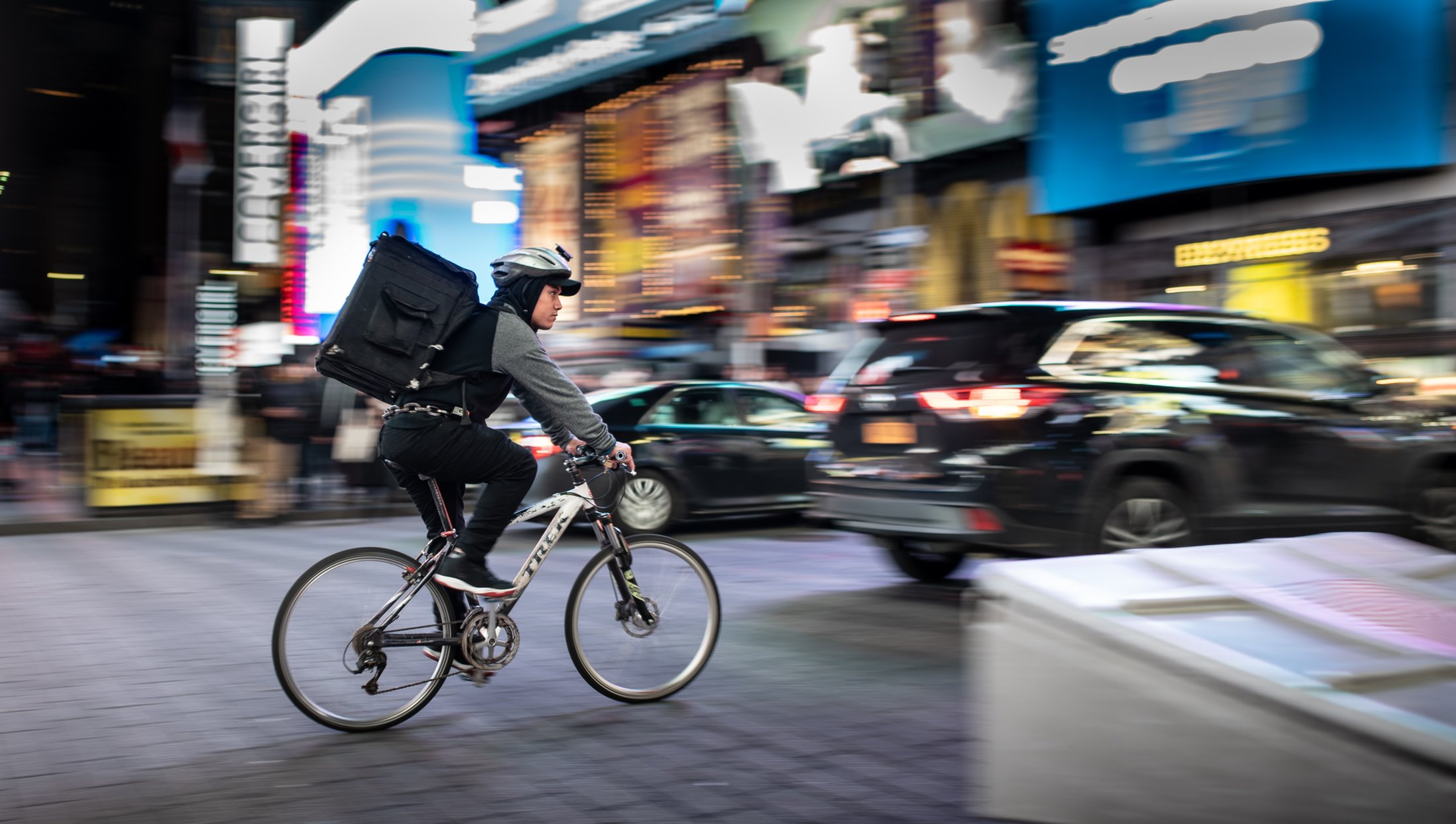 Now, perhaps more than ever, there is an even greater need for local store marketing to be a focus for any restaurant's business plan.
From increasing your social media presence to having an effective eCRM strategy, being active and  involved in your community, there are plenty of restaurant marketing strategies operators can adopt to increase business and top of mind brand awareness in their own local environment.
To help steer you in the right direction, here are some tips and tricks to maximize local store marketing for restaurants.
1. Take Full Advantage of your Google Business Listing
Having a fully fleshed-out Google business profile not only just ensures that potential customers have all the info they need (hours, menu, website, reviews) but it also helps improve your restaurant's result in Google search rankings.
Here are some tips to help improve and optimize your restaurant's Google Business Listing. 
2. Interact with Guests
We're not just talking about when they're in the restaurant: Engaging with your customers online does wonders for your brand.  Encourage (and feature) customer reviews, which build your EAT (Expertise-Authoritarian-Trustworthy) value in Google search, while replying to reviews – both positive and negative. 
This shows guests that you truly do care about their experiences and feelings and gives you a chance to display your desire to provide the best possible experience.
3. Be Mobile Friendly
Having a fancy and unique desktop website is cool and all, but it's more important to have a mobile-friendly site as well.
Why? 
It's simple: more users will view your website on a mobile device, approximately 52.79% of total web visits are currently through a mobile device. Having a site that is not mobile-friendly nor easy to navigate on a phone, where users can quickly go from viewing your site/menu to placing a reservation (or a pick-up order) will simply cost you business and sales in the long run.
4. Execute an eCRM strategy properly
Don't just send emails all willy-nilly; have a plan to reel in guests via email marketing.  Start by promoting your email in the restaurant, on the website, and on social platforms, as existing guests have already displayed interest in your restaurant.
Use a catchy headline and witty content to hook them in, utilize incentives/promotions to encourage direct action with your venue, and have a sense of urgency and exclusivity in the writing to foster quicker conversions.
Adding a personalized touch (saying "Hello [Name]" instead of just "Hey there") makes customers feel like you're putting more effort into connecting with them, which will also make them more likely to interact with your communication.
5. Collaborate with Local Influencers and News Outlets
Social media influencers are becoming more and more prevalent (and relevant) in dictating and shaping customer behaviors. News media outlets continue to be a source of information to help customers make shopping/dining decisions. Having your business reviewed, highlighted, or even featured, by these people/groups will give your business a ton of exposure for potential new customers.
6. Get Involved in the Community
Good marketing starts at the grassroots level, beginning with your neighbors and the immediate local community.
Join a neighborhood alliance, take part in trade shows, and participate in local food festivals like Taste of Chicago in Chicago, Illinois, or themed restaurant weeks like Halifax, Nova Scotia's Burger Week, to find a simple, easy way to not just market your restaurant, but also offer customers a sample of what you are about.
You can also donate to (or sponsor) local organizations. Not only does it directly help the people in your community (where your business immediately becomes top of mind), but it also doubles as direct marketing for your restaurant — and customers look very favorably upon businesses that like to give back.
Furthering that bond with your neighbors (who are most likely to be your regular customers), you could explore offering neighbor/local discounts on specific items or days. This serves to create a habit for your local regulars, establishing a form of consistent revenue.
Also, don't forget your closest community; your staff. — They are an effective marketing asset. Nobody knows your restaurant as well as they do, and the local hospitality community is tightly-knit. Have them spread the word to staff from other restaurants and bars. This not only brings those guests through your doors, but they can in turn begin to suggest your venue to their guests, who are looking for a specific type of cuisine/experience.
7. Partner up with Local BIAs and Tourism Associations
Business Improvement Associations (BIAs) and tourism groups have a clear mission: Marketing local shops and restaurants, and bringing people into your area to experience these businesses.
Visitors to your area will often look to these groups for suggestions on where they should spend their limited time — and having your restaurant be a (prominent) part of that conversation is simply a must!
Another way to connect with these local groups is by incorporating big events — such as marketable holidays (New Year's Eve, Valentine's Day, Canada Day, etc.) or community festivals/celebrations — into your marketing plan. Having special menus or promotions based around these events will not only appeal to customers looking for a reason to celebrate, but your local BIAs and tourism groups will often compile lists of businesses offering themed promotions — and again your name can be moved to the forefront.
8. Have a Social Media Presence
The vast majority of our potential customer base lives on social media. So you need to be there too! However, there are some do's and don'ts to get the most out of this rapidly growing medium:
DON'T make your guests work

.




Make your menus easy to find (and open), and have your hours, location, and other contact methods also prominent on the site. You'll also want to avoid having too many photos, which can overwhelm your visitors and cause your most impactful photography to get lost in the shuffle.

DO use branded and generic hashtags
Generic hashtags increase the probability of customers discovering your business, while implementing branded hashtags adds a level of personality and character to your social media persona, while also making your business relevant in search algorithms. 
Have customers tag your restaurant as the location when they share media. The added user-generated photos will help potential guests understand your restaurant and the tags boost your visibility for consumers searching restaurants in your area.
DO diversify your social portfolio
Not all social media platforms are alike, so it's best to be present on a couple of them.
Facebook and LinkedIn portend themselves for more long-form social media posts. Twitter is more about quick, snappy messages and conversation threads, while Instagram and TikTok are focused on photographs and videos. Figure out which mediums work best for you and your restaurant, and start sharing your venue with the masses.
Also Read: 4 Tips for Restaurants to Unlock Success on TikTok
9. Deliver a Great Experience!
Above all else, you need to deliver great service and an even better experience. Nothing travels more than word-of-mouth, so the best marketing you can have is delivering fantastic food, an immersive atmosphere, and a memorable dining experience.
By consistently delivering a great experience to your guests, they will continue to come!
About Smooth Commerce
Smooth Commerce is a digital ordering, customer marketing and loyalty platform for restaurants. We take ordering to the next level with personalized customer engagement, making your digital storefront the cornerstone of your brand. By solving more restaurant pain points in one digital platform than anyone else, we put you back in control of the customer's experience with your brand to promote profitable sales growth.
If you would like to learn more or talk to a representative from Smooth Commerce about how our platform can help you meet your loyalty goals, contact us at learnmore@smooth.tech.