About Us
Smooth Commerce is a digital ordering, customer marketing and loyalty platform for restaurants. Our mission is to help our clients LIFT sales through increased customer frequency and larger basket size, SHIFT transactions to your more cost-effective platform, and THRIVE using data-driven insights to enhance customer experience and satisfaction.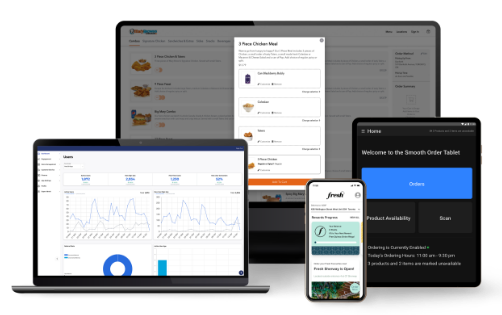 Founded in 2013, we pride ourselves on solving more digital-pain points in one platform than anyone else on the market. We are invested in our clients' success as a partner, not just a solution provider. Through a spirit of innovation and collaboration, we work tirelessly to ensure our platform capabilities respond to the evolving needs of the restaurant industry.
Meet our team
Introducing the heart of Smooth Commerce. Our team is made up of talented people from around the world – each with their own personal stories and wealth of experience that contribute to the strength of our organization. We're diverse, fun and savvy leaders of commerce with teamwork at our core, united by our mission and passion for innovative technology, cutting-edge design and exceptional service.
Brian Deck President & CEO
Our Executive Team is led by President and CEO Brian Deck, a tech entrepreneur since In that time, Brian has developed solutions, such as HP Blue Carpet, that have been responsible for billions in sales at numerous Fortune 500 companies. He often recognizes market conditions that represent favourable business opportunities and develops executable strategies and models to realize profitable ventures.
David Campanella Chief Commercial Officer
David Campanella has been an investor and advisor to Smooth Commerce since 2018. David is a proven strategic commercial leader with nearly 20 years of Tier 1 experience with organizations like Mars Canada Inc., Saputo Inc. and Campbell Soup Company. Since 2011, he has worked as a management consultant and served as a partner with the Lighthouse Nine Group, where he developed the Sales Force Effectiveness and Accountability practice and consulted in other practices on strategy, change management, organizational design, and high performing teams. David is also a certified executive coach and a certified Agile coach.
Chetan Lamba VP, Product & Technology
Chetan is a seasoned digital product professional with over 10 years of experience and the launch of 70+ products at IBM and The AppLabb. His specialty is creating strategy and momentum for execution on the development of software products despite legacy systems, budgets and operational hurdles. From consumer-facing native mobile apps to large scale back-end deployments, Chetan has drawn on his expertise to ensure execution is always possible. Chetan's previous clients include IBM, RBC, Teknion, CargoJet, OREA, Rapala and Park'N Fly.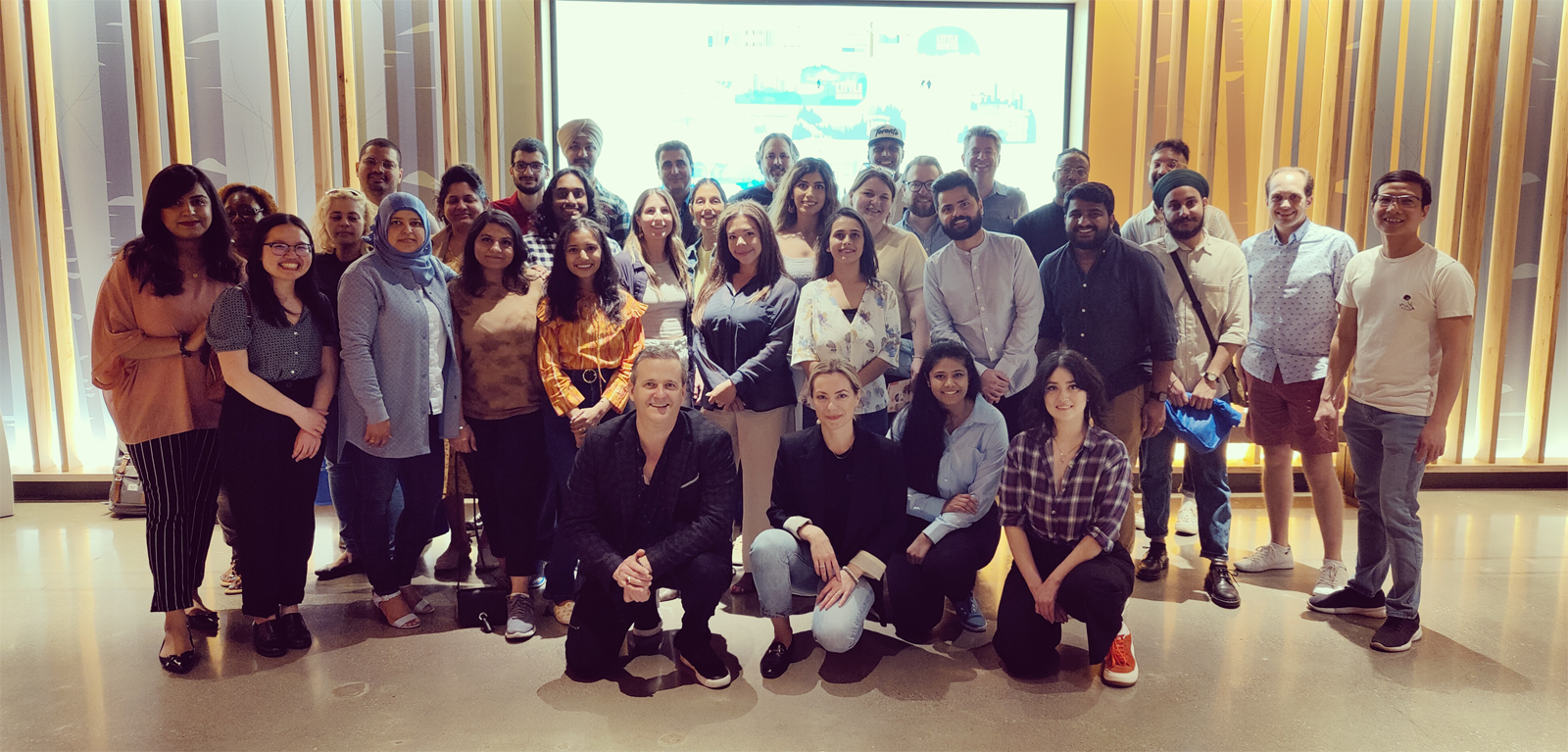 Join our team!
We're looking for talented, driven, and diverse individuals to join our team of developers, creative minds and business leaders. If you're passionate about collaborative work, innovative ideas and making a difference for our clients, then Smooth Commerce is the place for you. We've been proudly certified by the Great Place to Work® in 2020 and 2021.
Our perks:
Employee stock option program
Quality health and wellness benefits
Flexible vacation time
Remote work options
Growth opportunities
Culture committee events
Get your birthday off!