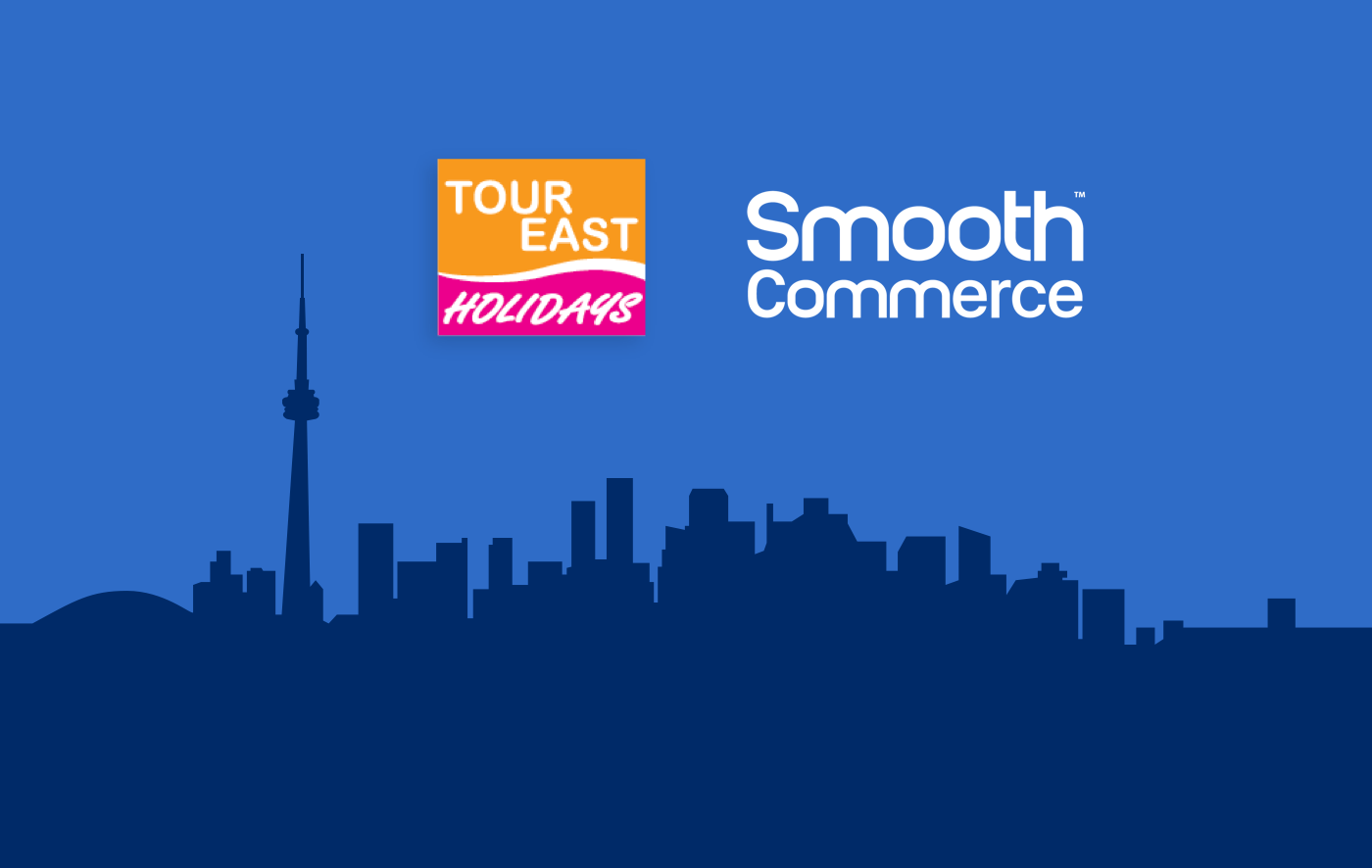 TORONTO (July 3, 2019) — Tour East Group, one of North America's largest global travel companies, has made a strategic investment in Toronto-based Smooth Commerce, an industry leading consumer engagement platform provider.
A well-established air ticket consolidator, travel business process management provider and travel product services provider, Tour East's strategic investment will allow them to leverage Smooth Commerce's robust program management and loyalty functionality within the travel industry to engage both travellers and agents in the unique Tour East experience.
"We are impressed with the Smooth Commerce team and the richness of the engagement platform they've developed," said Annie Tsu, President & CEO, Tour East.
"We see a clear strategic alignment between our companies. We are pleased to come on board as an investor and look forward to future collaborations in the travel business worldwide."
In keeping with its requirements as a publicly traded company, Tour East, which is listed on the Hong Kong Stock Exchange under the name CTEH and the stock code 1620, conducted rigorous due diligence into Smooth Commerce's technology, operations and valuation prior to making an investment. They are the latest institutional and first publicly traded investor in Smooth Commerce.
The proceeds from Smooth Commerce's current financing round will be put toward continued enhancements to their platform, building on substantial sales momentum in the Canadian market and expanding their international reach.
"We are very pleased to have Tour East as an investor and partner moving forward," said Brian Deck, CEO, Smooth Commerce.
"As a leader in the travel industry, they are serving customers in many regions in multiple languages. With this strategic investment, we look forward to the opportunity to expand to other markets around the world, particularly in the Asia Pacific market, and the prospect of leveraging our platform and expertise to the benefit of Tour East's many customers."
About Smooth Commerce
Smooth Commerce is a customer engagement and commerce platform. Restaurants, retail services, sports teams and attractions leverage their comprehensive solution to deliver a convenient, digital customer experience. The platform powers white-label mobile and web apps with payment, loyalty, ordering, ticketing and direct marketing, seamlessly integrating with clients' technology operations. Its powerful business tools provide valuable customer insights, improve engagement and operational efficiencies, and increase sales and profitability.
About Tour East Holidays
A leader and innovator in the travel industry since 1976, Tour East Group (1620.HKSE) is committed to providing clients with a full range of travel services. Tour East Group is the only Canadian travel company listed on the Hong Kong Stock Exchange and winner of the prestigious 2010 Ernst and Young Entrepreneur of the Year Award for Travel. As one of the most technologically advanced travel companies of Canada, Tour East is able to provide clients with real-time solutions that meet the demands of our rapidly changing industry. Tour East's technology platform is designed to provide cost-effective travel solutions to our travel trade partners and travellers at large. Our multilingual technology platform allows us to be one of the most innovative companies in the travel industry and lets Tour East introduce new features rapidly. For more information, visit www.toureastgroup.com.