Company Bio
Fresh began as a juice pop-up bar in 1991 and quickly grew to become a full-service restaurant with a loyal customer base in Toronto. They currently have nine locations in the Greater Toronto Area and have expanded south of the border with one location in Los Angeles, California. From bowls and salads to tacos and cold pressed juices, their food is made in-house daily from whole, natural ingredients.
Challenge
Like many restaurants, Fresh was reliant on third-party ordering services to fulfill their restaurants' pick up and delivery needs but one of their needs was not being met: their ordering solution was not fully reflective of their brand experience and lacked the ability to make direct and lasting connections with their customers. With their own branded ordering solution, they would be able to translate their strong restaurant identity over to the digital space and build more loyalty. Fresh engaged with Smooth Commerce to help them turn this idea into a reality.
Approach
Fresh and Smooth Commerce worked together to tailor their branded ordering and customer engagement application on Smooth's platform. It was very important to Fresh that Smooth Commerce carry through their unique and identifiable brand identity in the design and development process. Fresh had a clear vision of how they wanted their new mobile app and web ordering to look and were prepared with design ideas and assets.
Let's highlight a few of the ways they ensured their brand came through on their new digital ordering platform:
Clear Brand Style
Fresh was proactive in providing the Smooth Commerce team with key tools that would help turn their vision into reality. This included sharing a clear style guide that detailed their brand colours and fonts and how these should be applied in the design process. This ensured an efficient workflow that allowed Smooth Commerce's design team to hit the ground running in accurately reflecting Fresh's brand in their new digital ordering platform. The two teams worked together to distill the brand style into the look and feel of the finished product.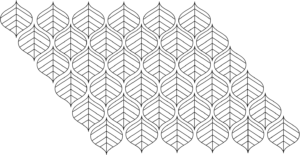 Functional Brand Assets
The Fresh team was prepared with brand assets that could be implemented into their mobile app and web ordering. They provided Smooth Commerce with background patterns that were utilized in the app, such as in the loyalty card on the home feed. Since the patterns are a signature of the Fresh brand, their use in the mobile app and web ordering system carried the brand experience through to their digital environment.
Fresh also provided several logo variations. Having an "app-friendly" logo is important in this process; one that will work well in both the mobile app and web ordering and as the app icon. These functional brand assets helped the design team deliver the Fresh team's vision.

Distinct Menu Photography
When Fresh initiated their mobile app and web ordering development, they understood the need for high quality menu images to elevate the design and customer experience. Fresh provided Smooth Commerce with a suite of menu images that were bright and vibrant to reflect their brand and delicious menu items. These visuals are a large part of the look and feel on both of the ordering platforms.

Loyalty Program Design
Fresh understood that integrating a loyalty program into their branded ordering platform would be an effective tool for customer retention. This was something that was missing from the other delivery services available in the marketplace. They designed their loyalty program to make it unique and truly rewarding to deepen customer connections and drive repeat visits. They were thoughtful and generous with the loyalty offers they included in the program, such as a compelling first-time offer of free Quinoa Onion Rings. Fresh understands the importance of keeping their loyalty program "fresh" and they continue to add new offers post-launch.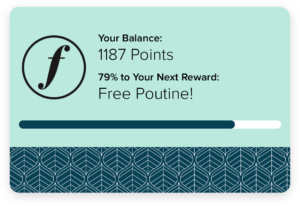 "Fresh's mobile app and web ordering are great examples of the power of a vision and collaboration with our clients. The Fresh team knew the kind of customer experience they wanted to offer their customers and our teams worked closely together to bring their vision to life," said Brian Deck, CEO of Smooth Commerce. 
"We wanted our mobile app and web ordering to be completely unique to Fresh. A well-crafted design interface was top of our priority list so that we could give customers the same great experience they have in our stores digitally. We are very happy with the design," said Jenny Ha, Marketing Manager at Fresh. 
Results
What customers are saying on the App Store and Google Play:
"Really easy to use and navigate."
"I love the menu pictures and the suggestion questions in the menu ingredients!"
"Such a clean and seamless app!"
"The amazing Fresh experience, in app form."
"Quite literally the best food in town, and now a beautifully designed app to match! Just made ordering from Fresh that much more seamless!"
"Well designed."
Takeaway
Through the teamwork of Smooth Commerce and Fresh, they were able to launch their beautifully designed mobile app in July 2020, followed by their web ordering launch in October 2020. Today, Fresh still operates on third-party marketplaces and both of these ordering options work in tandem to reach their customers and fulfill their needs. Their white-label mobile app is available on iOS and Android, and you can visit their online ordering through their website.
Offering both pick up and delivery, customers who order through their branded digital ordering platform receive the full Fresh experience as if they were dining at the restaurant. Keeping this connection with customers is especially important during COVID-19 when many of the traditional touchpoints are lost.
For more information on our platform packages and features, contact us.