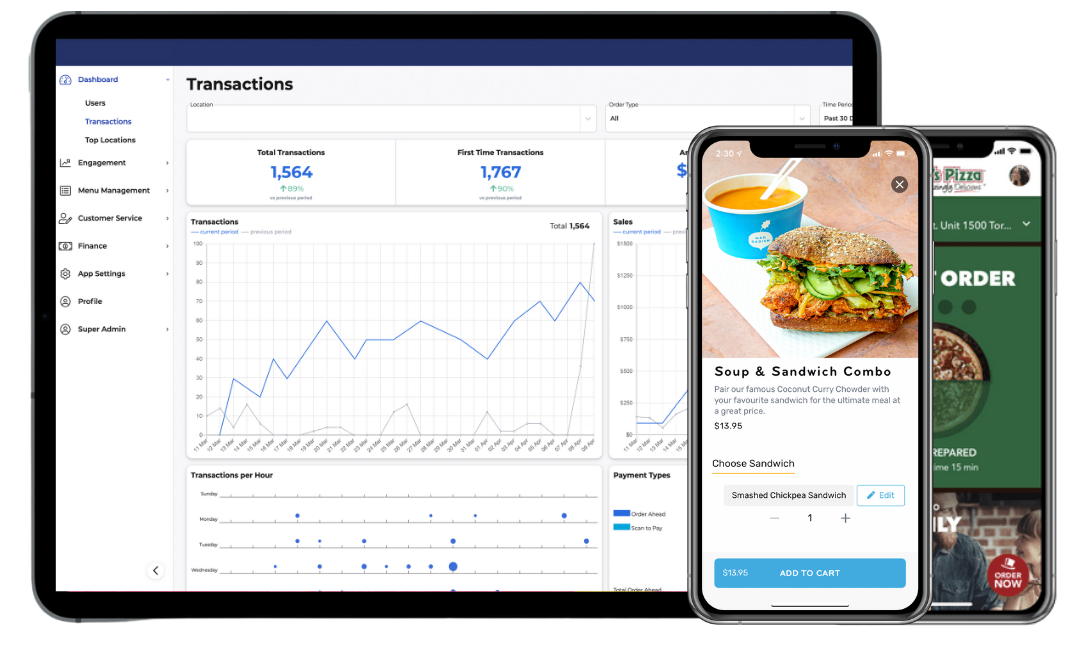 With online ordering on the rise, more customers today are using their mobile phones to opt in for delivery or takeout. Though online ordering was already growing tremendously over the past five years, the pandemic only accelerated that trend seen, as clearly in 2021's restaurant industry statistics. 
With the success of early adopters to new tech succeeding in transforming and owning their customer relationships through digital, we still see many restaurants looking to jump on board. So we brought you 10 restaurant industry statistics from 2021 to help understand how important online ordering is to growing your business. 
Top 10 Digital Ordering Restaurant industry Statistics in 2021
Let's set the table with the big picture. Canadians, 38 million strong, make 22 million daily visits to restaurants spending, on average, 27% of their food budget at restaurants. In the U.S.,  households spend close to 2,500 dollars per year on 'food away from home'.
The demographic most willing to 'splurge' according to a

McKinsey survey

is Gen Z'ers who 

make over $100,000 per year, with 70% planning on 'splurging' on things like takeout. 

A 2020 Virginia Tech

study found young consumers are willing to travel farther, invest more time, wait longer and pay more for a green restaurant.

A Deloitte study found "61% of consumers order takeout or delivery at least once per week, up from 29% one year ago and 18% prior to the pandemic."
A staggering 97% of restaurant operators said they made some changes to their business to survive. These changes included streamlined menus (54%) to hour alterations (70%), and increased social media use (51%).
51% added new technology, like Smooth Commerce, into their business and 76% of restaurant operators agree that Canada's foodservice industry has been forever changed.
With the increase in takeout, patron's expectations remain high. 60% answered that they expect the same quality and freshness in delivery/takeout as they do in the on-premise dining room.
"Digital (take out/delivery/dine at home trends) has become mission critical for many survivors," said Steve Kampstra, President of Gordon Food Service.
Restaurants Canada  2021-2025 Foodservice Industry Forecast found the 2021 Canadian foodservice sector rebounded somewhat with a 11.8% increase year-over-year but remained 20% below pre-COVID-19 levels.
2022 commercial foodservice sales are forecast to increase 21.6% putting foodservice sales only 3% below 2019 levels.
The industry is projected to have fully rebounded with the sector surpassing 2019 levels in 2023, when 5.3% growth is expected.
The world has changed, but 2021's data showed some rebound as both the restaurant operator and patron return, only with some software upgrades.
Digital ordering solutions going forward will be key. Many in the industry implemented online food ordering software out of necessity but it has now fundamentally changed how the industry operates.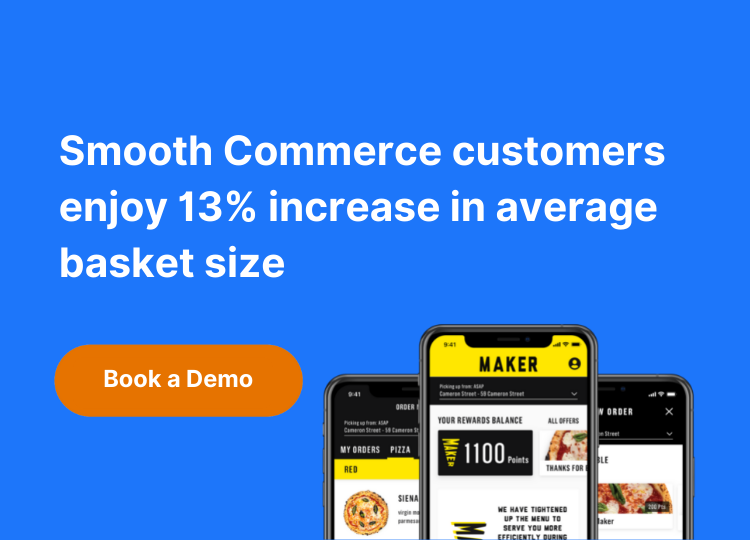 About Smooth Commerce
Smooth Commerce is an all-in-one digital commerce and customer marketing platform for restaurants that combines online and mobile ordering, delivery, loyalty, and powerful marketing tools to help you grow your business, while giving you access to your customer data to help grow your restaurant. If you would like to learn more or talk to a representative from Smooth Commerce about how our platform can help you meet your loyalty goals, contact us at learnmore@smooth.tech.