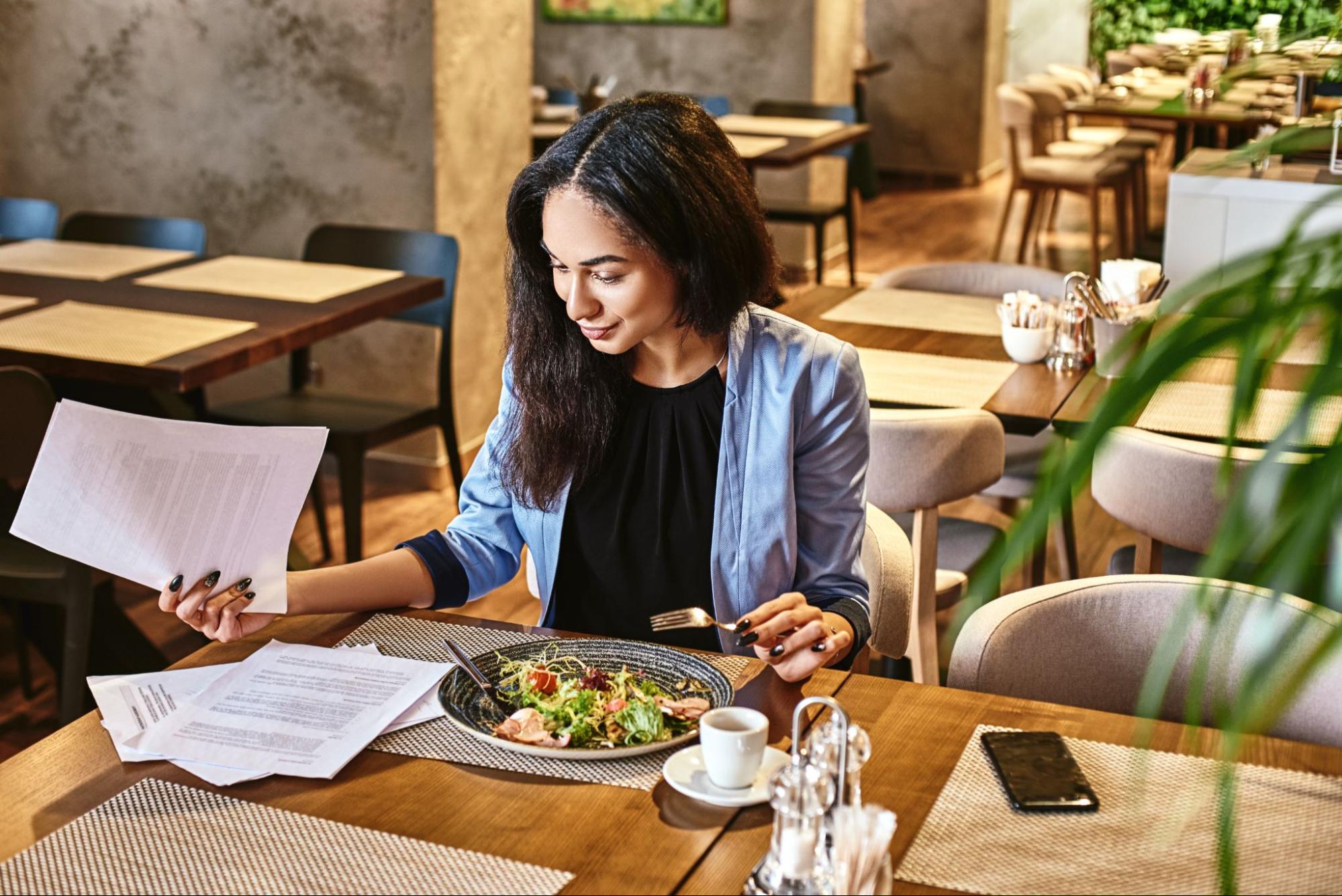 Congratulations! You're the proud owner of a thriving foodservice business. It's the kind that your customers can't get enough of, the type that gets rave reviews. You may have even enjoyed some local press for your efforts.
And your success hasn't gone unnoticed. You've been fielding more and more inquiries—some friendly, some serious—about the possibility of expansion. It's got you thinking: should you franchise your restaurant? What are the pros and cons of doing so, and what do you need to get started?
Chad Finkelstein has seen it all when it comes to franchising. A partner at Dale and Lessmann LLP, Finklestein specializes in franchise law and has helped his restaurateur clients successfully turn their stand-alones into multi-units.
Franchising doesn't work with every concept. In some cases, you may be better off staying corporate. "When you've built up a brand from scratch, you're understandably flattered when someone reaches out to you, asking about franchise possibilities," says Finkelstein. But it's essential to take a level-headed look at your operations first.
When is it Advantageous to Franchise Your Restaurant?
To successfully franchise your restaurant business and ensure it is advantageous, Finkelstein lists two critical criteria your company should meet.
1. Profitability
There are good years, and there are lean years for any business. But to advise prospective franchisees, you'll need to be able to share experience and knowledge on how to operate successfully—and for most people, that's measured in dollars and cents. A good track record provides a solid foundation to build a franchise that will stand the test of time. 
2. Replicability
People visit chains for familiarity. They know what's on the menu, the approximate cost, and what to expect. The experience at all franchised locations needs to be fairly uniform, so think about any challenges you might face scaling up your brand. Can your products be replicated consistently? Can a franchisee realistically meet the standards you've created at their location?
If you're reasonably confident your business meets these two points, Finkelstein has one more suggestion: open a couple more locations first before going the franchise route. Even if the concept is the same, no two restaurants are identical. You'll gain valuable experience in overcoming business challenges with different client demographics, levels of foot traffic and sales patterns. This type of on-the-ground exposure to challenges will give you the kind of insight you need to help coach future franchisees past their own unique hurdles.
How to Prepare to Franchise Your Restaurant?
Documenting your Workflow and Process
Your eateries are profitable, their products are replicable, and it's incredibly popular! What's next? As a start, Finklestein suggests creating a document to articulate your operating standards. It should clearly outline what sets your brand apart from competitors.
It may also be time to get a lawyer involved—they can help you confirm whether your trademark is available and get you started protecting your intellectual property. A lawyer can also create a franchise disclosure document (FDD) and its associated contracts. Required in several provinces, it's similar to a prospectus: providing the future franchisee with financial information about the business so they can make an informed decision.
At a later stage, you'll need to create additional documentation and support resources for your franchisees, including hiring and operational manuals, training processes and product development. Franchisees pay significant fees and royalties to associate themselves with a known brand—they'll expect a framework they can rely on to launch and operate the business successfully. 
Is the Time Right to Franchise?
Even if your business checks all the boxes for becoming a franchise, it still might not be the right move. For some restaurateurs, giving up control of a business they've poured years of their life into can be very unnerving. Starting a franchise means allowing others to manage the brand you've carefully crafted and maintained—it requires a high level of trust and discretion in choosing the right fit.  
Finkelstein suggests that the ideal franchisee is one that can work within the policies and procedures outlined by the parent company. Those who find this type of business model restrictive may have difficulty successfully running a franchise in the long term.
Whether you decide to launch a franchise or open additional corporately-owned locations, take the time to carefully consider and strategize before deciding how to expand. 
Whatever route you choose, your digital storefront is an important part of both your street front business and the system that you might want to franchise. Smooth Commerce can help you scale from single to multi-location business with our integrated order and delivery and customer marketing platform. Your customers will have access to a branded web and app with alerts and loyalty program options. And you'll have access to a merchant portal that will allow you to manage every aspect of the customer experience. 
About Smooth Commerce
Smooth Commerce is a digital ordering, customer marketing and loyalty platform for restaurants. We take ordering to the next level with personalized customer engagement, making your digital storefront the cornerstone of your brand. By solving more restaurant pain points in one digital platform than anyone else, we put you back in control of the customer's experience with your brand to promote profitable sales growth. 
If you would like to learn more or talk to a representative from Smooth Commerce about how our platform can help you meet your loyalty goals, contact us at learnmore@smooth.tech.