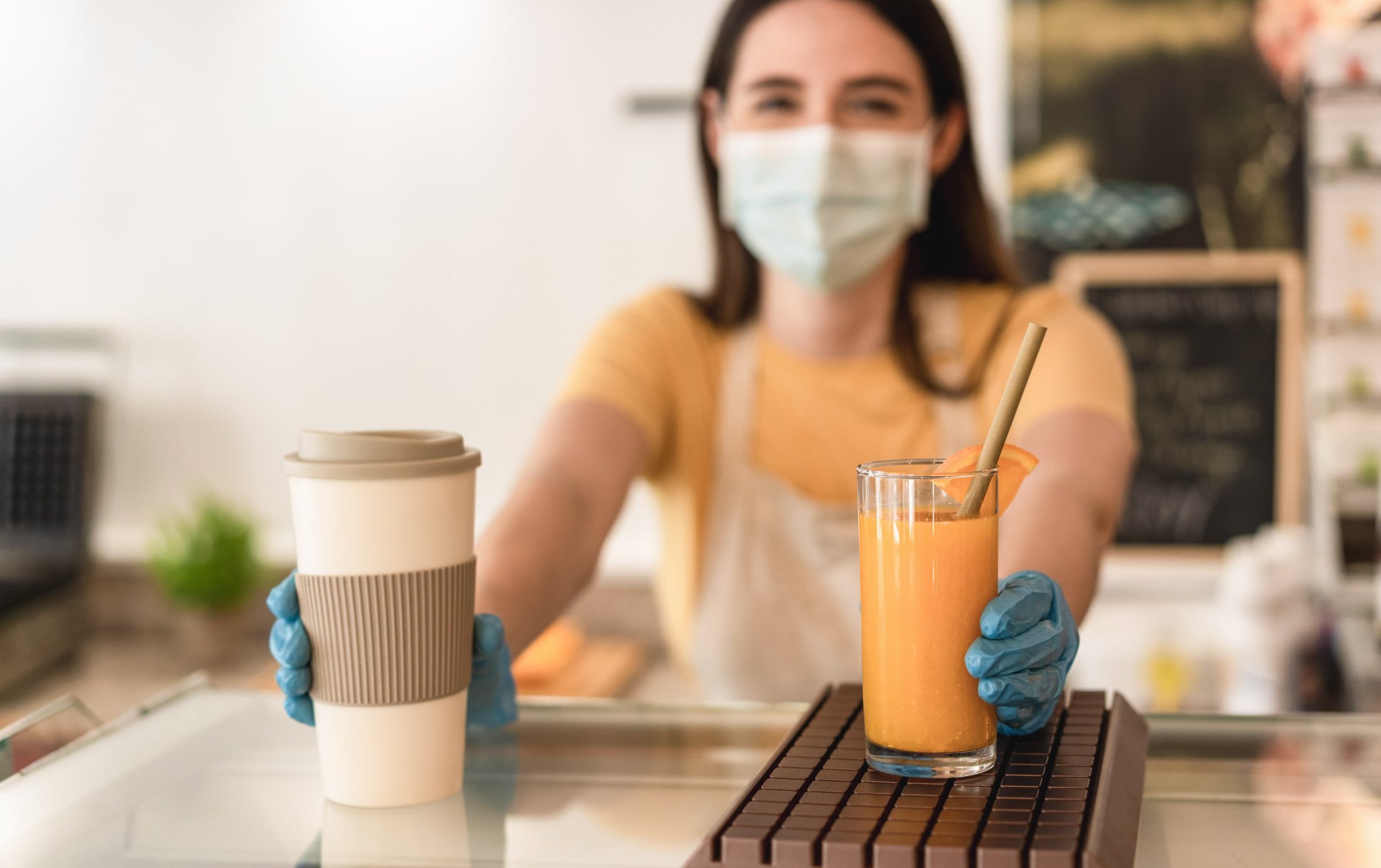 Businesses today realize more than ever the importance of actively fostering a lasting connection to their customers in order to build their lifetime value (LTV). And it's not only about the product, but the overall experience a customer has while interacting with a brand that drives results.
A key tool that serves this need — and has become imperative for businesses in food service and hospitality (specially quick service restaurants) — is a restaurant loyalty program. The best loyalty programs both encourage customers to keep coming back and help to create  an unforgettable user experience that fosters word of mouth. In this post, we will explore five key tips to building a restaurant loyalty program that delivers. 
But what is a Loyalty Program?
Customer Loyalty refers to your customers' willingness and desire to buy from your brand repeatedly and become a promoter: recommending it to their friends and family. This behavior is a direct outcome of customer satisfaction, whether it be from exceptional service, product quality, or overall perception of the brand in your customers' eyes. 
Customer Loyalty programs are initiatives taken by brands to encourage repeat business and create promoters.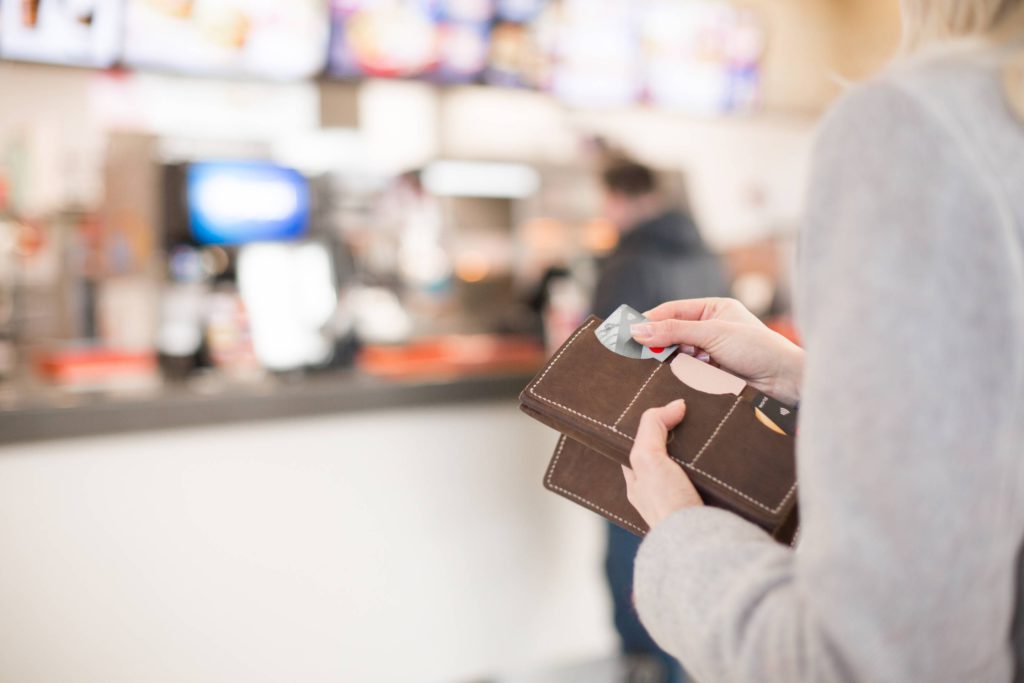 The most common ways of driving such behavior is through discounts, coupons, and rewards. This could include cash backs, freebies, and exclusive member benefits. 
Airlines and hotels are examples of businesses outside of food service that have invested significantly and built formidable and successful loyalty programs over the years. 
Tips to put together a Robust Loyalty Program for your Restaurant:
Let us explore how restaurants can put together a loyalty program that helps them retain their customers, grow their LTV, and create promoters that drive further revenue growth. 
1. The Pitch:
Grab customer attention by highlighting the benefits they get from enrolling in your loyalty program. Many restaurants offer sign up bonuses, first time offers, discounts, gifts, and rewards to attract customers to join their loyalty program.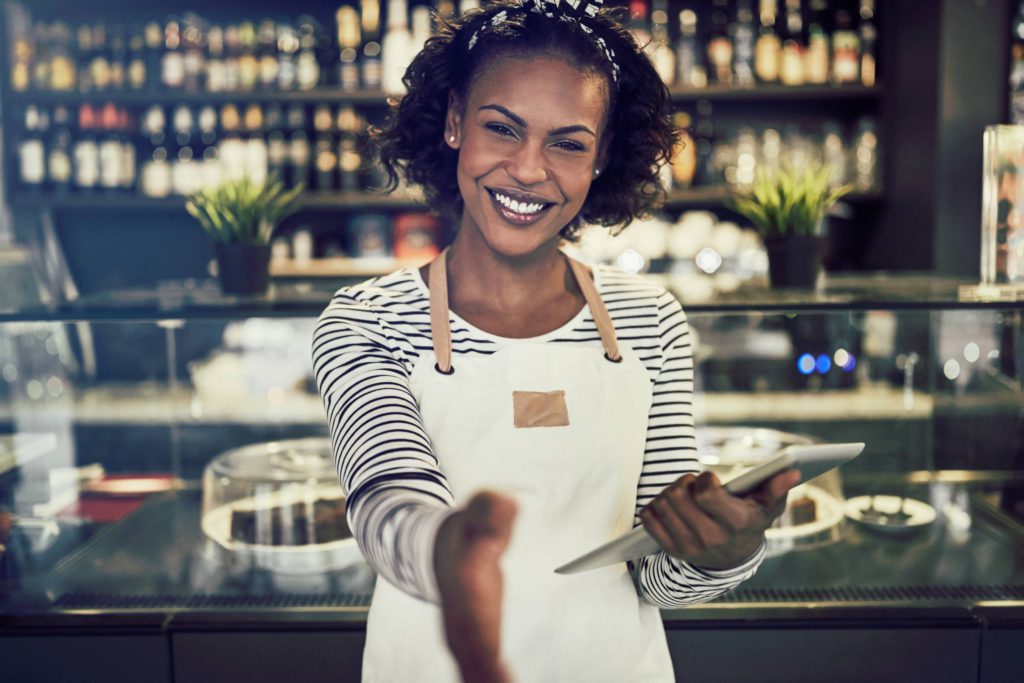 An enticing incentive should not only encourage your customers to enroll in your loyalty program, but also keep them engaged and drive  them to keep buying again and again. 
Having a customized, personalized approach for different customers is known to achieve better results than having a similar incentive for all the customers. For example, there's no use in offering a free pepperoni pizza as a bonus to a customer who has only ever ordered vegetarian options! Being able to track customer behaviour allows for the delivery of a loyalty program and incentives that will resonate with customer preferences and yield better results.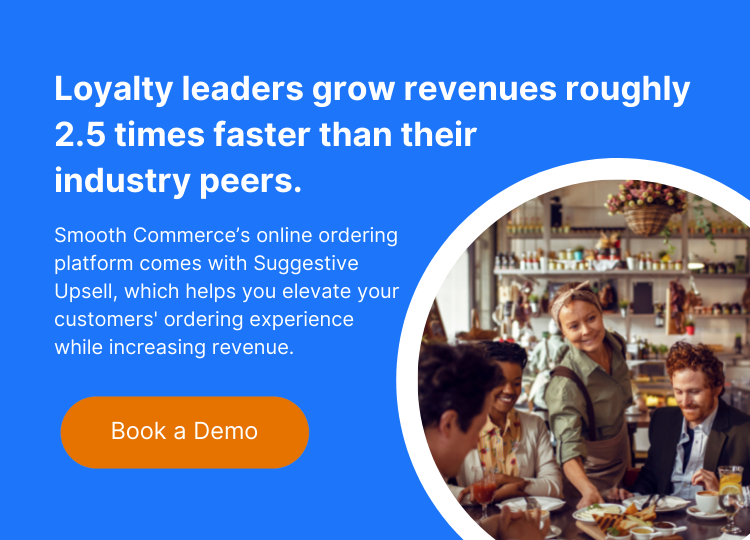 2. Ease of Signing Up
:
After you have conveyed your value proposition, the next important step is to ensure an easy and seamless experience for your customers to enroll in your loyalty program. The process should be as simple as possible. 
For this reason, most brands minimize the number of mandatory fields to complete for signup, perhaps asking only requiring an email address along with additional, yet optional fields. Having an option while your customers are checking out an order so they can simply opt in with a click of a button is a great example of making the process user friendly. 
3. Interact with your customers:
Reaching out to your customers with constant updates, relevant offers and announcements keeps you on top-of-mind and increases the chances of them coming back to your restaurant, either online or in-person.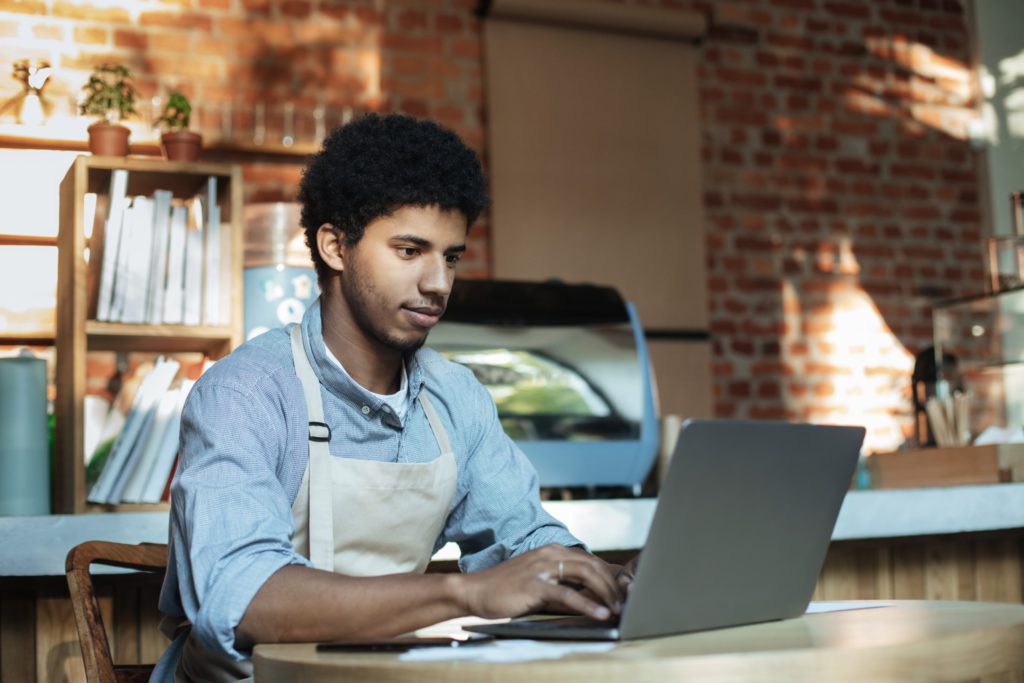 When building a customer relationship, it can also be useful to provide value that goes beyond specifically encouraging customers to place an order. Sending out a monthly newsletter, recipes, tips and other interesting and relevant articles in your communications are proven to improve engagement rates and help create promoters for your brand.
 4. User Experience: 
User Experience plays a vital role in the performance of your loyalty program. The easier it is for your customers to collect rewards and claim offers and discounts the better.
Syncing rewards with online and offline purchases, not requiring your customers to carry a loyalty card, and offering automatic discounts/offers while they are cashing out adds to a seamless user experience, and increases customer satisfaction and loyalty. 
5. Feedback:
Collecting regular feedback is important for any loyalty program to thrive in this day and age. Sending out monthly survey forms and asking your customers for feedback will help you identify what your customers want and tailor your loyalty program to ensure it's  a win-win for you and your customers.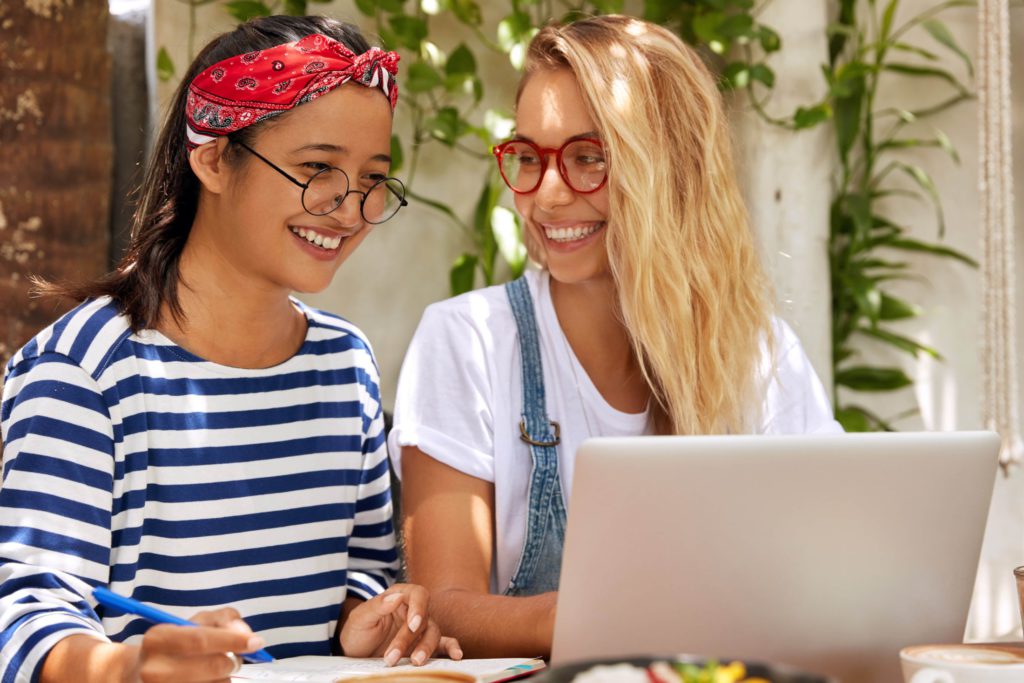 Tip: You can offer extra points to your customers for providing feedback and helping you improve your loyalty program for themselves and the rest of your customers. 
The Right Loyalty Software for your Restaurant:
Now that we have gone through best practices in getting a loyalty program performing effectively, how can restaurants  put it all together?
Online ordering is a must have for restaurants in this day and age of contactless dining for on-premise, takeout and delivery. Embedding a loyalty program within a digital ordering solution is a very effective way to generate a return on your digital investment: it's been found that loyalty leaders grow revenues roughly 2.5 times faster than their industry peers.  
About Smooth Commerce
Smooth Commerce is an all-in-one digital commerce  and customer marketing platform for restaurants that combines online and mobile ordering, delivery, loyalty, and powerful marketing tools to help you grow your business. 
If you would like to learn more or talk to a representative from Smooth Commerce about how our platform can help you meet your loyalty goals, contact us at learnmore@smooth.tech.