The Smooth Commerce platform features innovative operational tools to ensure your restaurant's marketing, operations, and finance teams have what they need to unlock all the value from your digital storefront and drive business growth.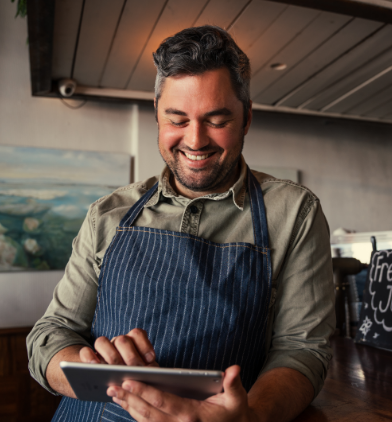 Order Tablet
---
Easy-to-use management of incoming app and web orders at point of sale to maximize operational efficiency.
Order management
Receive new order alerts and accept, delay, or reject orders and update order status – all in only a few clicks.
Print incoming orders
Improve order preparation efficiency with several connection options to print orders for back-of house fulfillment.
Product availability
Easily enable or disable menu items based on product availability at the store level.
Location operations
View order and transaction history, issue credits or refunds, adjust store hours and more.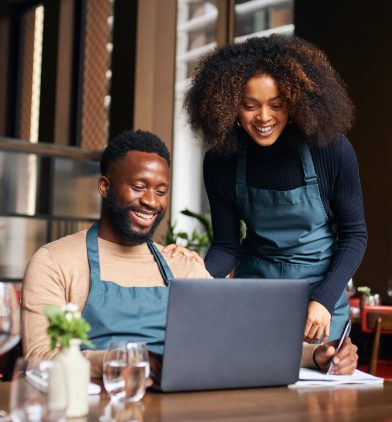 Merchant Portal
---
The extensive tools of the self-serve merchant portal brings together everything you need to harness the power of the Smooth platform to supercharge your sales.
Analytics dashboards
Ability to sort and compare transaction and user data by time period, location, user profile and more, deriving key insights to help you better understand your customers and inform decisions.
Mobile app home feed management
Promote specials, offers, and other updates from your restaurant in an easy to manage and update dynamic home feed for mobile app users.
Menu management
Easily update menu items and prices across all locations or at the store level, with architecture six levels deep built to handle the most complex of menu choices.
Web and app settings
Easy management of business hours by location, delivery zones, and more.
Personalized audiences
Use the portal's segmentation tools to target relevant communications and offers to specific customer groups, increasing basket size and transaction frequency and customer satisfaction.
Customer marketing
Use the portal's offer engine to build compelling promotions for your customers and reach them where they are using push notifications or email marketing integration. The coupon generator facilitates offer sharing through social media and co-promotions and the tracking of results in real-time.
Financial reporting
Quick and easy access to accurate and reliable financial reporting to assess performance and profitability of products, campaigns, locations and more.
Customer service
Ensure customer satisfaction by responding to customer ratings and reviews with ability to issue credits, refunds, and loyalty points.