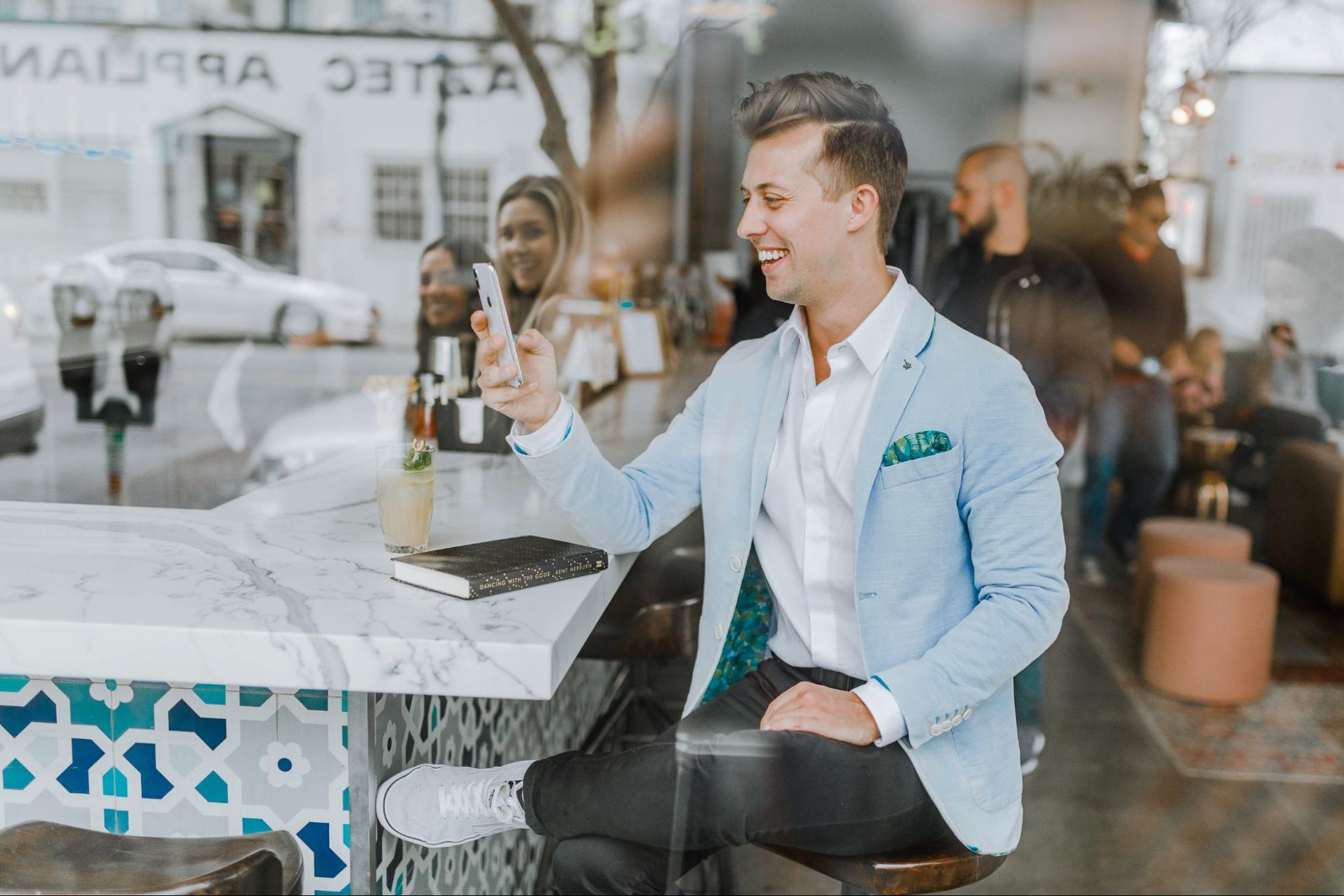 When building a restaurant advertising campaign, it would be easiest just to share one message and get it to the widest audience as possible because that would draw the most customers, right?
Turns out, restaurant advertising is a bit more complicated than that. For starters, not all food items appeal to all groups. University students have different needs and tastes than families of four. "Mother's Day Specials" could bring families in for those lucrative large orders, but if your restaurant isn't built with suitable food in mind, it won't be as effective.
Targeted ads for restaurants work because they address this difference. You should have a good idea of the kind of restaurant you are or want to be, and who you intend to serve – your target market. Most advertisers overlook behavioral data on their customers. Many are just too slow to adjust in these changing times – but if you're armed with data yourself (which you should absolutely be), you can make your restaurant advertising so much more effective. Targeted ads address that context and save you money in the process. 
The Power of Social Media
Social media can be very powerful, and if used right, restaurants can leverage it to get great results.
Each platform has a different demographic, with different types of users who are looking for different types of content. If you generalize your advertising, there's a good chance it might get glanced over and lack engagement versus targeted ads built with your target market in mind.
For example, TikTok is becoming an increasingly important space to use for business outreach and has been increasingly growing, especially in the 18-24 age range.  The content on the platform has its own distinct tone and if you ignore it, you're missing a huge opportunity with this demographic. We recently wrote a short guide explaining how restaurant brands can leverage TikTok and get more customers to their storefront. If you have the resources, and your brand targets the 18-24 age group, this is one network you may want to consider leveraging.
Regardless of the social media platforms you choose, being thoughtful about the content shared on those platforms to ensure it resonates with your intended audience is extremely important.
Leveraging Customer Data 
With access to your own first party data from your online ordering system, you should be able to identify customer segments and serve highly targeted ads with offers and promotions that appeal to them that can help drive frequency.
This can improve your engagement rate with your customer, and it also increases the perception of value in your customers eyes. 
For instance, if you add a new menu item that you think would best appeal to a certain group of people (i.e. vegetarians)?. You can send out push notifications through your app to customers based on their ordering history, directly to their mobile device. Low cost, low investment, but with all the upsides of targeted advertising.
Read: 3 Reasons Restaurants should Own their Customer Data
How it Affects Your Bottom Line
The ability to manage costs in reaching relevant audiences is one of the reasons why targeted restaurant advertising is so important. Mass marketing like tv and radio ads have the opporutnity to reach your target audience, but you're also paying for all the impressions the ads make on an audience that may not resonate with your brand. 
But when you target ads at a specific demographic, you have a better chance to  convert them into a customer. A lower investment with greater return?Sounds like a win-win for you and the consumer. 
About Smooth Commerce
Smooth Commerce is a digital ordering, customer marketing and loyalty platform for restaurants. We take ordering to the next level with personalized customer engagement, making your digital storefront the cornerstone of your brand. By solving more restaurant pain points in one digital platform than anyone else, we put you back in control of the customer's experience with your brand to promote profitable sales growth.
If you would like to learn more or talk to a representative from Smooth Commerce about how our platform can help you meet your loyalty goals, contact us at learnmore@smooth.tech.